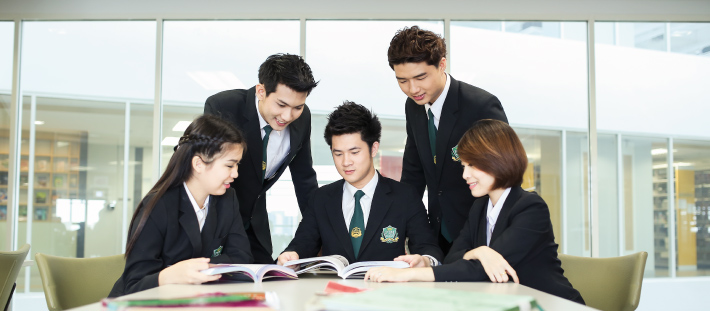 Education is the matrix of intellect.
Matching PIM's aspiration with our philosophy, each letter in the acronym represents each individual quality our Institute values.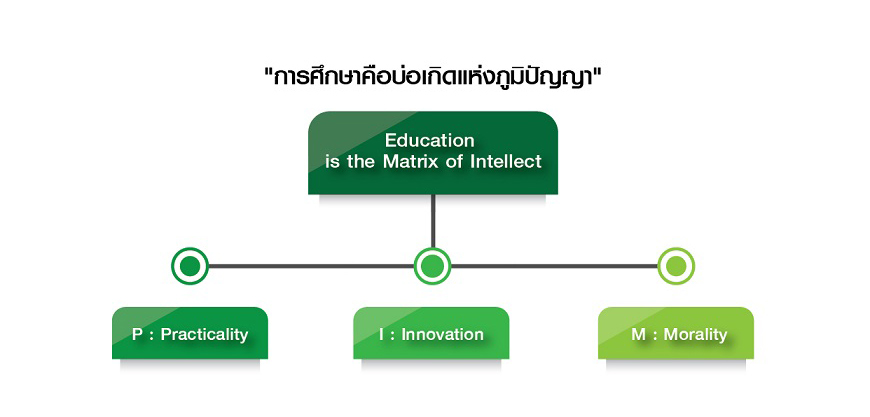 Practicality refers to PIM's aspiration to produce academically skilled and job-ready graduates who are fully prepared for personal and professional life, continuously seeking to broaden and deepen their knowledge, and adeptly navigate their world and future.
Innovation refers to PIM's aspiration to produce creative and intellectually wealthy graduates who are brimming with fresh ideas, well-versed in creating innovative solutions and quick to adapt and respond to shifting social and cultural contexts and future changes as well as possess the capacity to seamlessly blend art and science turning ideas and aspirations into reality to improve lives and create a better society.
Morality refers to PIM's aspiration to produce graduates with high moral and ethical standards,  emotional intelligence and adaptability who not only understand the arts and cultural heritage of our country and appreciate those belonging to the international community but also have a clear vision for self-improvement and a deep sense of responsibility towards oneself and others.
Creating Professionals through Work-based Education
To provide quality work-based learning programs and produce graduates with the requisite knowledge, skills, and competencies sought by employers.
To produce high-quality research in various fields of study and develop new bodies of knowledge and creative innovations for the betterment of the Institute, society, and the country.
To provide academic services to businesses, communities, society, and the country.
To protect, preserve, and promote the arts and culture of Thailand and foster cross-cultural understanding and exchange.
To enhance organizational capacity to increase efficiency and effectiveness and strengthen competitiveness to ensure sustainable growth and workplace happiness.
"Work-based learning" at PIM is a system that supports and inspires students' growth in all aspects through a combination of classroom and workplace training together with opportunities to cultivate a wide range of skills including social competencies, life skills, livelihood skills, and higher-order thinking skills.
"Corporate University" As a corporate university established by CP All Plc, PIM is committed to improving the quality of education, increasing the level of human capital, and developing new bodies of knowledge to adequately respond to the country's needs. Through working with the Institute's partners in business and education sectors, it is our aim to create a rich and unique academic life for PIM students by providing ample opportunities to learn, train, and work in a wide range of business areas with CP All Plc, its subsidiaries, and beyond.